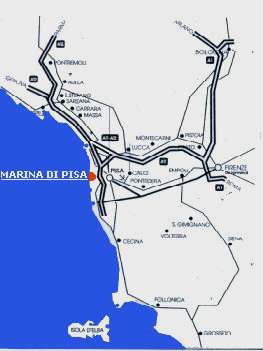 Both the International Pisa Airport, Galileo Galilei, and the Pisa Train Station are really close to the Marina.

The International Airport offers many connections with the main European countries by daily flights and Ryanair has his headquarter in Italy right in Pisa.

During the summer season many buses of the Public Trasportation Company (Compagnia Pisana Trasporti are available, suburban line from Pisa, Piazza Sant'Antonio, to Marina di Pisa - Tirrenia.

Otherwise, as Nautica 180 is only few KMs from downtown Pisa, also a taxi can take you to the Marina.